About
NIPPONIA
TOMO PORT TOWN
About
NIPPONIA
TOMO PORT TOWN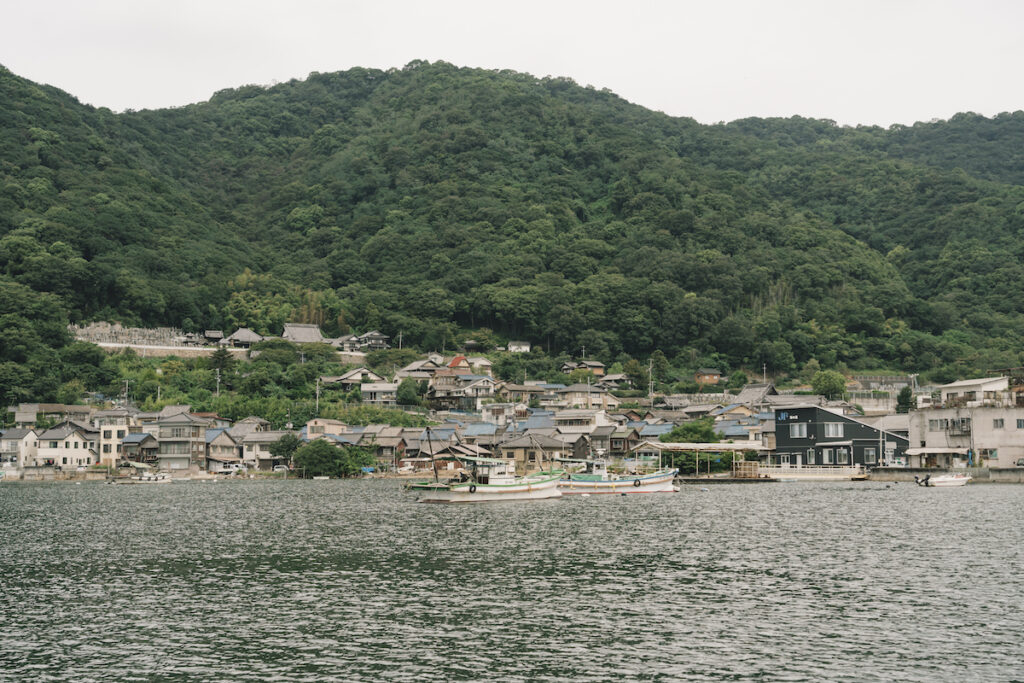 Lose yourself to the natural rhythm and take a slow stroll around the town.

NIPPONIA TOMO PORT TOWN is an inn complex made of three buildings located around Tomo. We consider the whole town as an inn, so our services are not completely in the guest rooms.
We do not provide transportation by car to the ENOURA & MOTOMACHI rooms, so guests are encouraged to wear comfortable footwear for walking up slopes and stairs from the front desk to the guest rooms. There is no restaurant on-site, but guests can enjoy visiting the local eating spots in the town.
We believe there is more to see and experience when moving at walking speed. Drop your walking speed down a gear and lose yourself to the natural rhythm like the ebb and flow of the tides.
Take a moment to forget about the hustle and bustle of daily life.
There are no televisions or clocks in our rooms. Just listen to the sounds of nature, the singing birds, the rustling leaves of the trees and the hum of the boat engines. Wake up to the sun rising over the ocean horizon and fall asleep to peace of the night. Forget the business of your daily life and enjoy being carried away by the slow flow of time here.
Stay in traditional Japanese houses full of the elegance and charm built up over a long history.
NIPPONIA TOMO PORT TOWN is a renovated accommodation facility that takes advantage of the elegance and charm of traditional Japanese architecture. The rooms have been renovated to provide as comfortable a stay as possible, but compared to modern, highly insulated houses, you may feel the temperature changes more easily. Depending on the season, insects are not uncommon. However, we hope you will enjoy the traces of the past in each room and our efforts to conserve this historical architecture without erasing its history.
Warm connections with people enrich your travels.
In Tomo, the good old nostalgia of Japan and the close connections with people in the community still live on. Neighbours passing by chat and catch up with one another and share seasonal ingredients and homemade dishes. There is a fulfilling way of life here unique to small port towns.
If you find yourself lost in the network of alleyways, ask any passerby for assistance. They'll be sure to point you in the right direction and throw in some stories about the town and great local spots.
Stroll around the town, meet the local community, have a conversation. If you do, you'll be sure to learn of this port town's charms, such as the history and culture, and discover the close bonds that are important to the townspeople along the way. We are sure your encounters will become a memorable part of your trip.